Gudi Padwa look: Flaunt the traditional Marathi jewellery for Gudi Padwa
01/6

Gudi Padwa look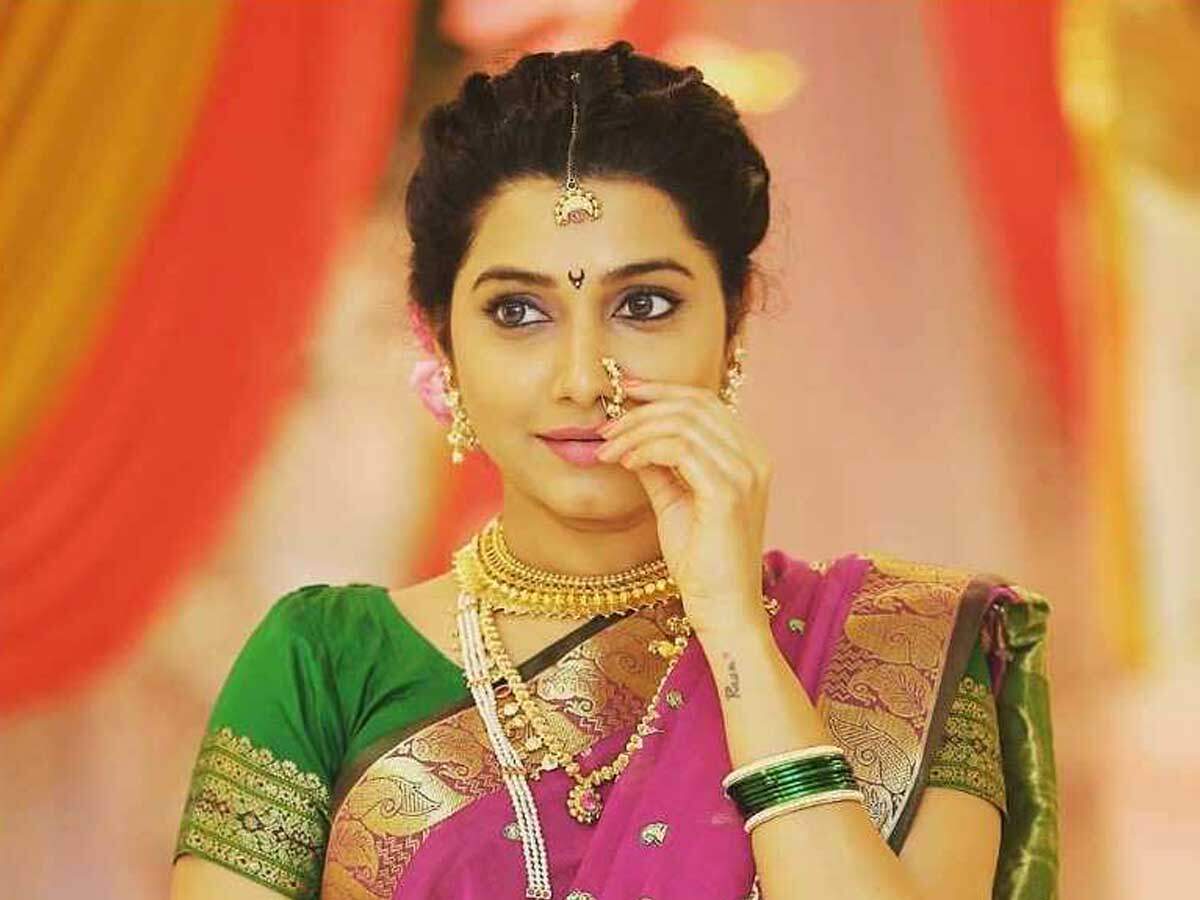 Are you looking forward to celebrating Gudi Padwa in the traditional Maharashtrian style? While the Nauvari saree is the prime fashion item you need to learn to drape, Marathi jewellery is also very important for completing your look. The paisley Nath along with the Ambadar juda pin and the chandrakor bindi look absolutely beautiful on women and glorify the traditional Marathi look. Here are a few picks for your traditional Marathi look on Gudi Padwa.
02/6

​Gold Marathi Nath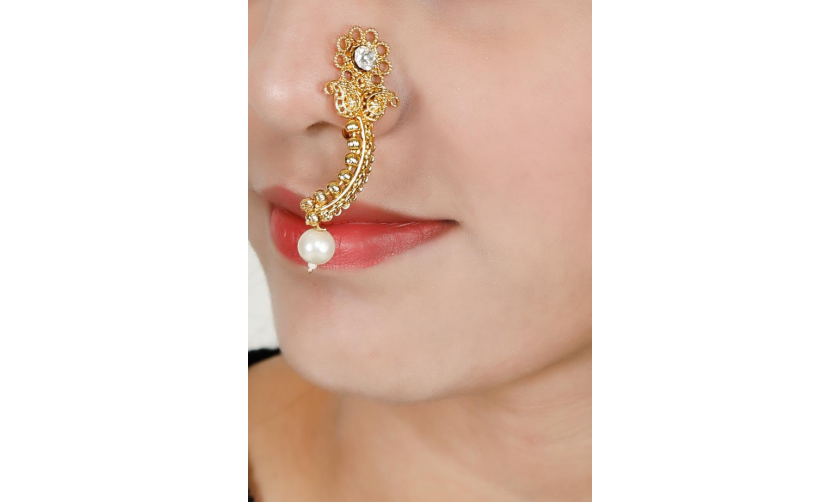 For women who prefer to wear the classic gold jewellery instead of sparkling stones, this gold Marathi nath would be a perfect choice. Decorated with a single pearl at the tail end, this gold nath will definitely fetch you numerous compliments on the occasion on Gudi Padwa.
Image source:www.tjori.com
03/6

​Gold ambadar juda pin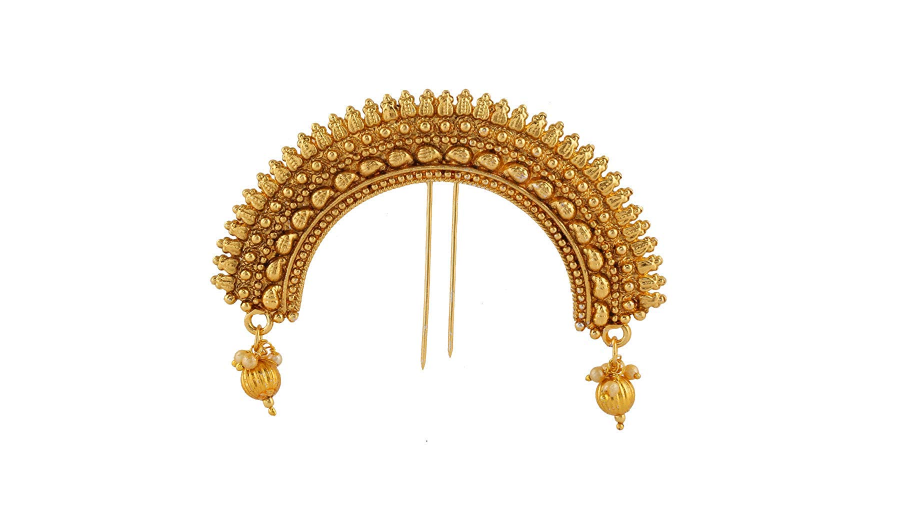 The traditional Marathi women adorn their hair bun with an arched gold juda pin on special occasions and Gudi Padwa being one of the most important days of the year calls for wearing this special jewellery piece. The juda pin is known as the Ambadar pin amongst the Marathi people.
Image source: Amazon.in
04/6

​Sparkling Traditional Maharashtrian Nathani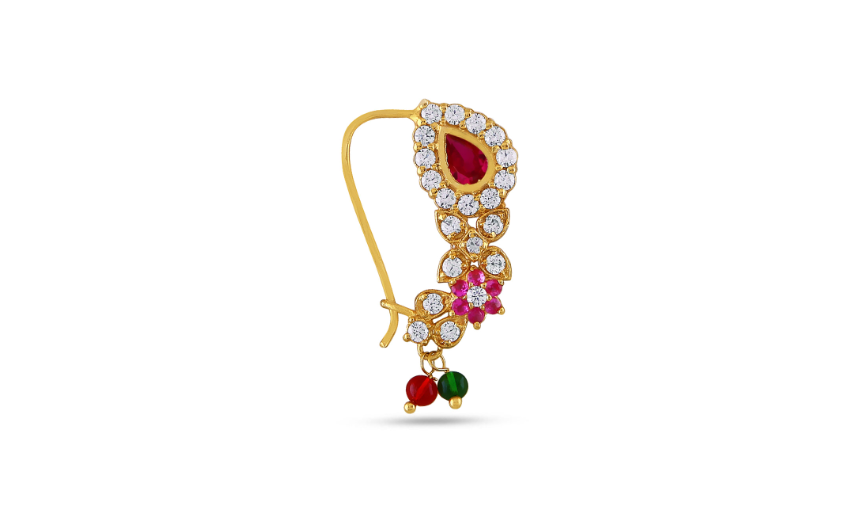 Your Gudi Padwa look would be incomplete without the traditional marathi nath that women flaunt on festive occasions. Bollywood actresses have popularised this nath in numerous movies like Bajirao Mastani, Manikarnika and more. This Marathi nath consists of colourful stones that are shaped like flowers and would complement your Gudi Padwa look beautifully.
Image source: worldartcommunity.com
05/6

​​Gold plated silver juda pin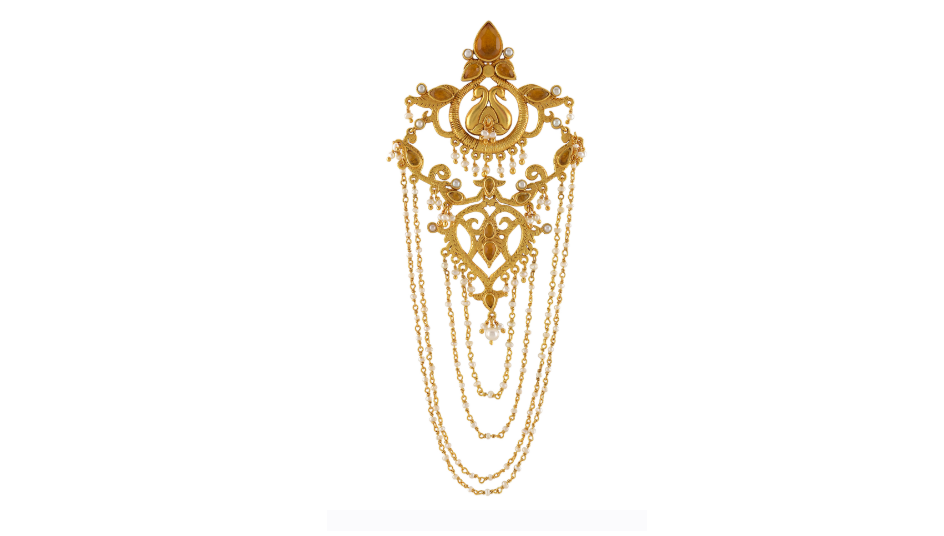 In case you are taking part in a Lavani performance or simply want to stand out during the Gudi Padwa celebration, go for an outstanding ambadar juda pin and this one with pearl strands would elevate your hairstyle and take it to a new level. This juda pin's design is inspired by the Maratha Royals.
Image source: www.tribeamrapali.com
06/6

​Gold plated pink glass Mayura Bangle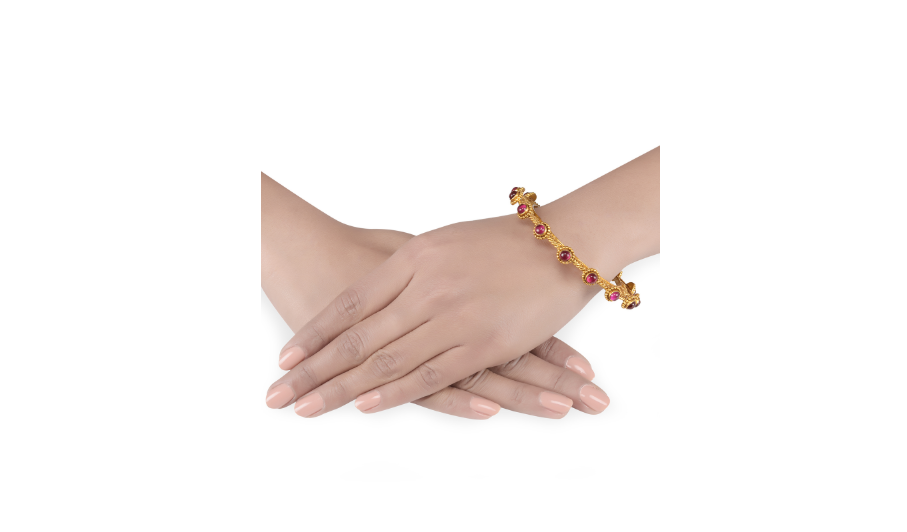 Featuring the traditional peacock motifs in its design, this bangle is gold plated and is also adorned with pink glass on the top. Pair this bangle with the nath and ambadar pin and wear the Nauvari saree to complete your Gudi Padwa traditional look.
["source=timesofindia.indiatimes."]